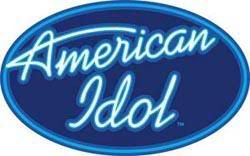 American Idols ratings have taken a NOSE PLUNGE due to the wack azz format they decided to have. They got them kids singing The Beatles to an audience of 18-25yr olds who don't know shyt about The Beatles and blacks are 12% of the american population. Studies show that only 2% are watching as opposed to 8% in the past 5 seasons.
The show's viewer ratings for its 2008 Tuesday night premiere dropped approximately 11 percent, about 4 million viewers (us blacks most likely), from the 2007 premiere ratings, making it the lowest "American Idol" premiere since 2004. We don't want to hear The Beatles or Dolly Parton!!!
Not only did the ratings go down for this year's premiere of "American Idol," but the viewer ratings have continued to fall little by little with each episode. They sang Dolly Pardons' shyt lastnight... UGH!!! Hopefully the show won't be back next year!!! I hate the new direction the show has taken, and they won't let the kids pick their own songs anymore.
Dumb azz show!!!